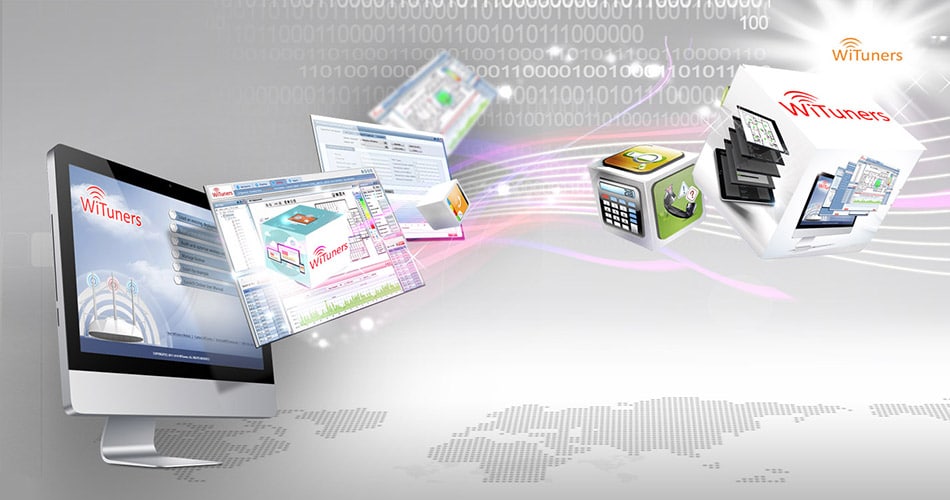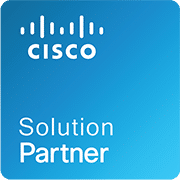 WiTuners develops Wi-Fi optimization software that tunes business wireless networks in seconds. Its automated real-time solution enables enterprises and managed service providers to maximize WLAN capacity, performance and coverage at all times, throughout the life-cycle of planning, deployment and maintenance, while eliminating the risks of trial-and-error configuration changes.
WiTuners Optimizer is the only WLAN tuning solution that accurately mimics real-world network conditions and behavior, drawing from three different data sources: planning, the network itself and site surveys. By considering more factors from more sources, it gets a more complete view of the real-world WLAN, not available from conventional planning, site survey or network management systems, and is able to automatically produce optimized configurations which out-perform manual tuning, every time!
Founded in 2011, US-based WiTuners Ltd. markets its WLAN tuning software suite through a worldwide network of Value Added Resellers. The enterprises and Managed Services Providers that use WiTuners Optimizer enjoy better performance and higher productivity from their WLAN infrastructure, while spending less on maintenance, troubleshooting and upgrades.
WiTuners is a Cisco Solution Partner with specializations in WLAN optimization software that tunes business wireless networks in seconds for enterprises and managed services providers to maximize WLAN capacity, performance and coverage at all times, while reducing the cost, complexity and risks of WLAN maintenance.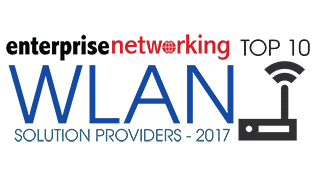 WiTuners is recognized as a Top 10 WLAN Solution Providers 2017 by Enterprise Networking, along with Aerohive, Ekahau and Extreme Networks. The recognition is based on evaluation of WiTuners WLAN Optimization Software Suite in helping enterprises to keep their business Wi-Fi networks at the peak performance at all times. The network giants Huawei and Ruckus were among the Top 10 2016.
WiTuners Solutions, Products and Technologies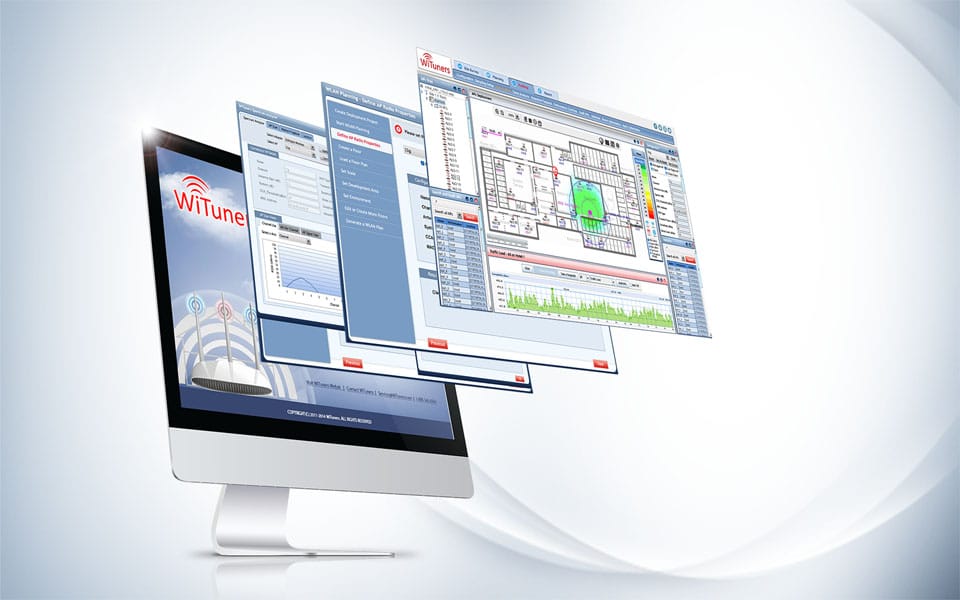 WiTuners™ is a cost-effective pure software solution for the performance management of large scale Wi-Fi networks. It was brought to the market to realize the productivity benefits of high speed and reliable wireless networking. Backed by WiTuners' Advanced WiFi Tuning Technologies, its complete solution for optimal Wi-Fi Planning, WLAN Optimization, automated real-time WLAN Audit and Tuning is the first of its kind in industry that keeps wireless networks optimal, AT ALL TIMES.
WiTuners™ software suite is built on WiTuners' Advanced WiFi Tuning Technologies. The unique All-in-One WLAN optimization software suite  includes WiTuners Planner, WiTuners On-Demand, WiTuners Connected, WiTuners Dashboard, and WiTuners Mobile. The software focuses on the optimal WLAN performance in the entire life cycle of a wireless networks, from the launch of new WLANs with WLAN planning and Site Survey, to performance diagnosing, auditing and real-time performance tuning for existing business wireless networks. Fully complementary to all enterprise level WLAN equipment and their respective network management software (NMS), WiTuners uniquely enables network administrators to easily, seamlessly, and continuously fine-tune and optimize network performance to improve WLAN network performance. With WiTuners' software, enterprises significantly reduce their costs of WLAN deployment and maintenance while simultaneously enjoying better WLAN performance in their business.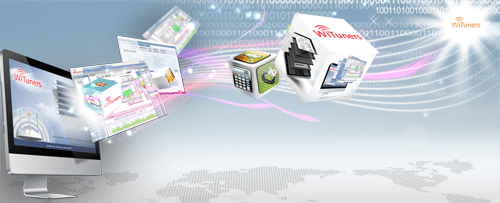 Our mission is to ensure that, through the use of WiTuners' solutions and technologies, current and future WLAN system components and software are utilized to their maximum capacity in the most efficient and cost effective manner possible.