All APs View
All APs in the WLAN are shown in the AP Table. You can filter APs with various filters. APs can be sorted by various columns of stats.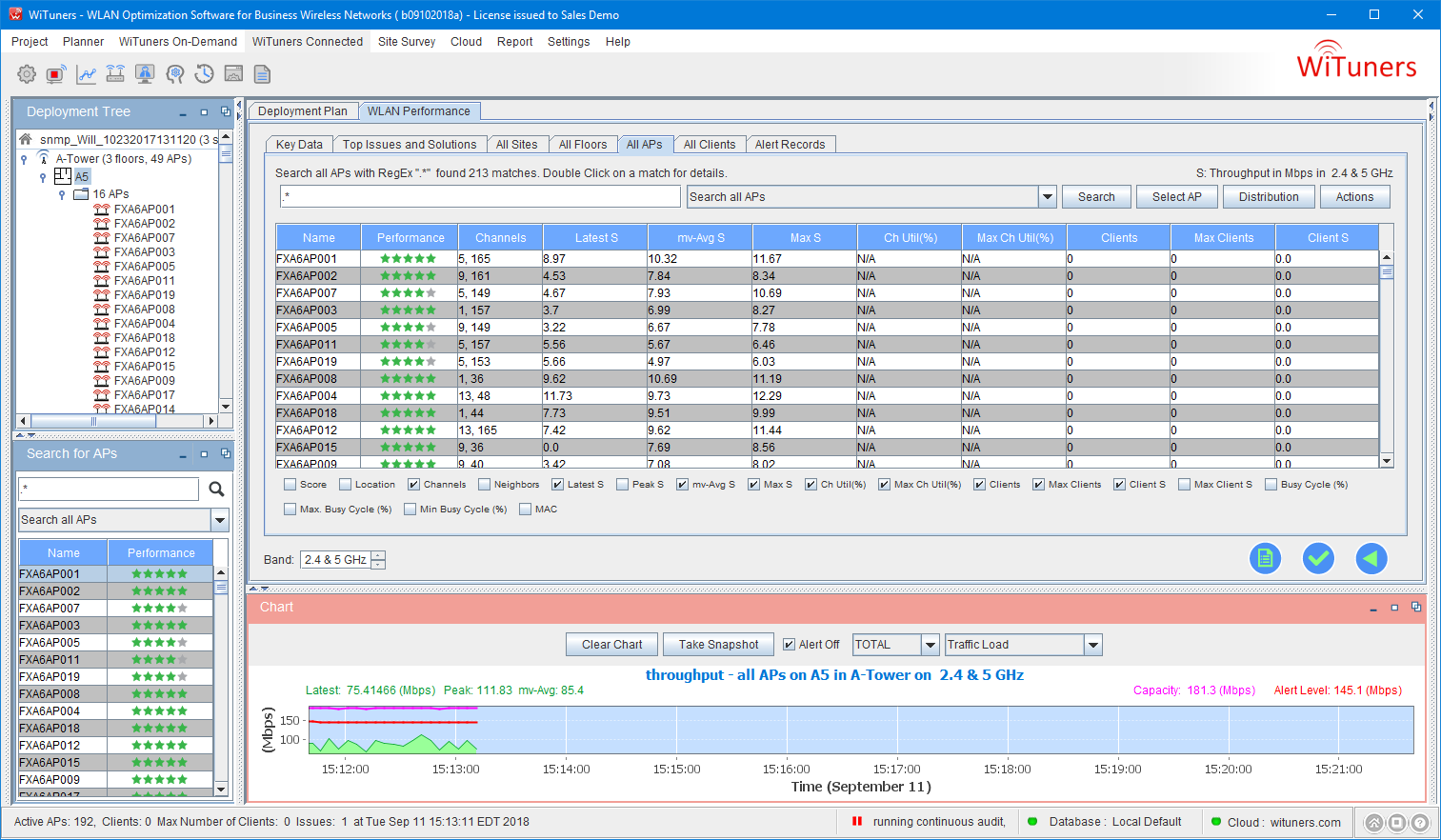 Select an AP in the table, then click on the Actions button or right-click to view more information about the AP.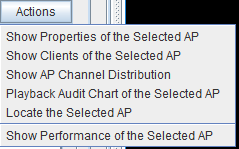 Show Properties of the Selected AP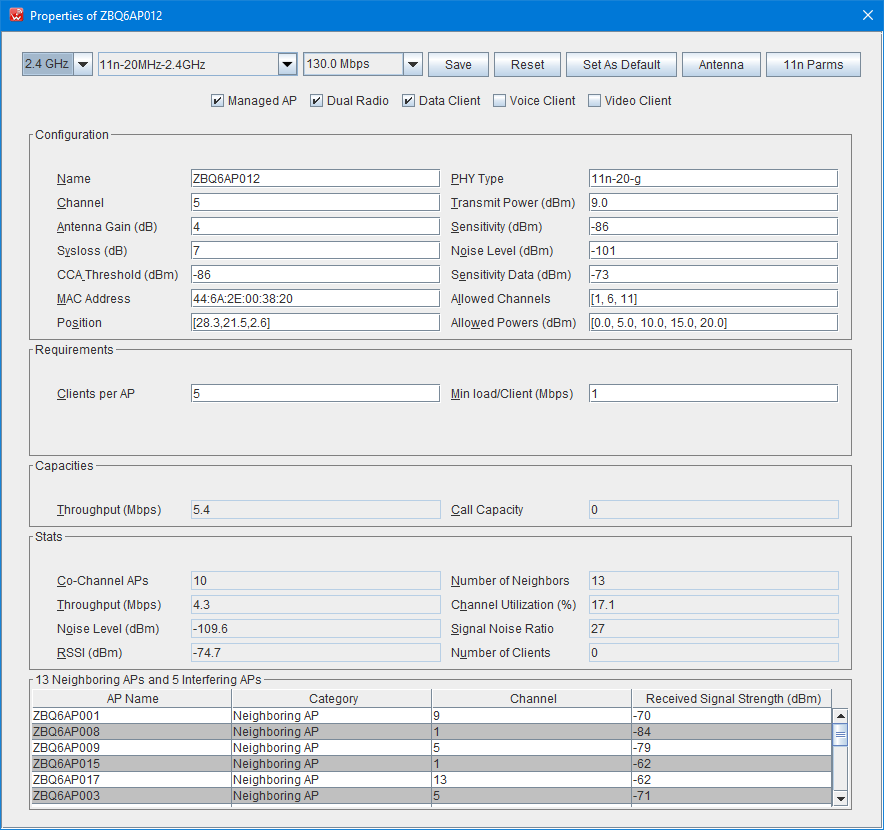 Show AP Channel Distribution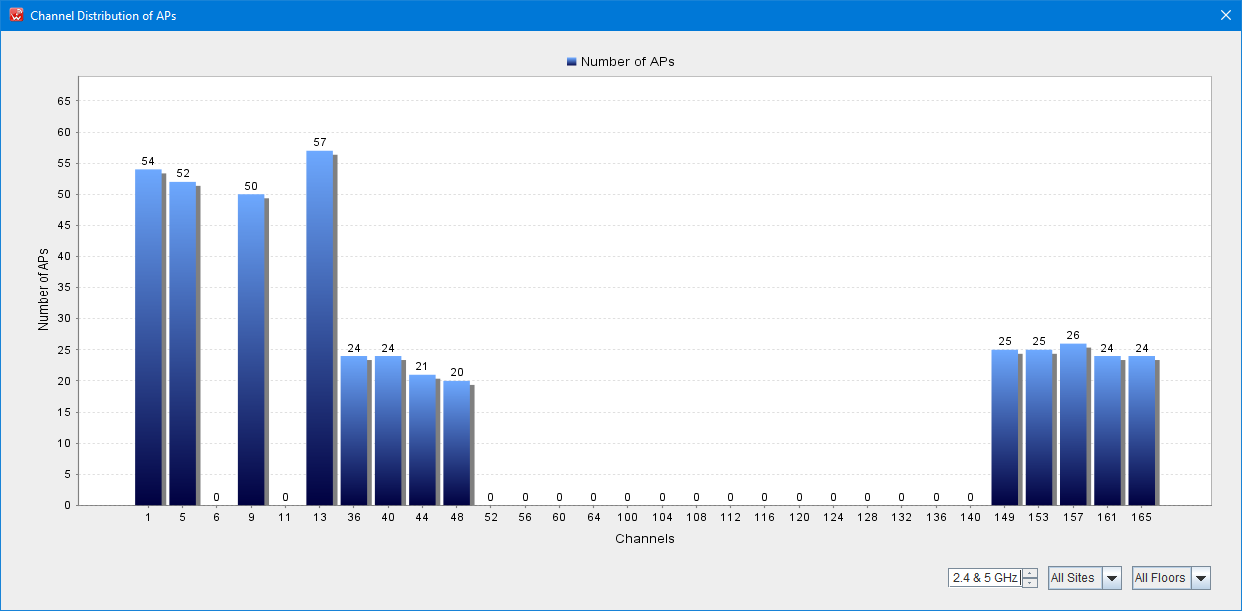 Playback Audit Chart of the Selected AP

Locate the Selected AP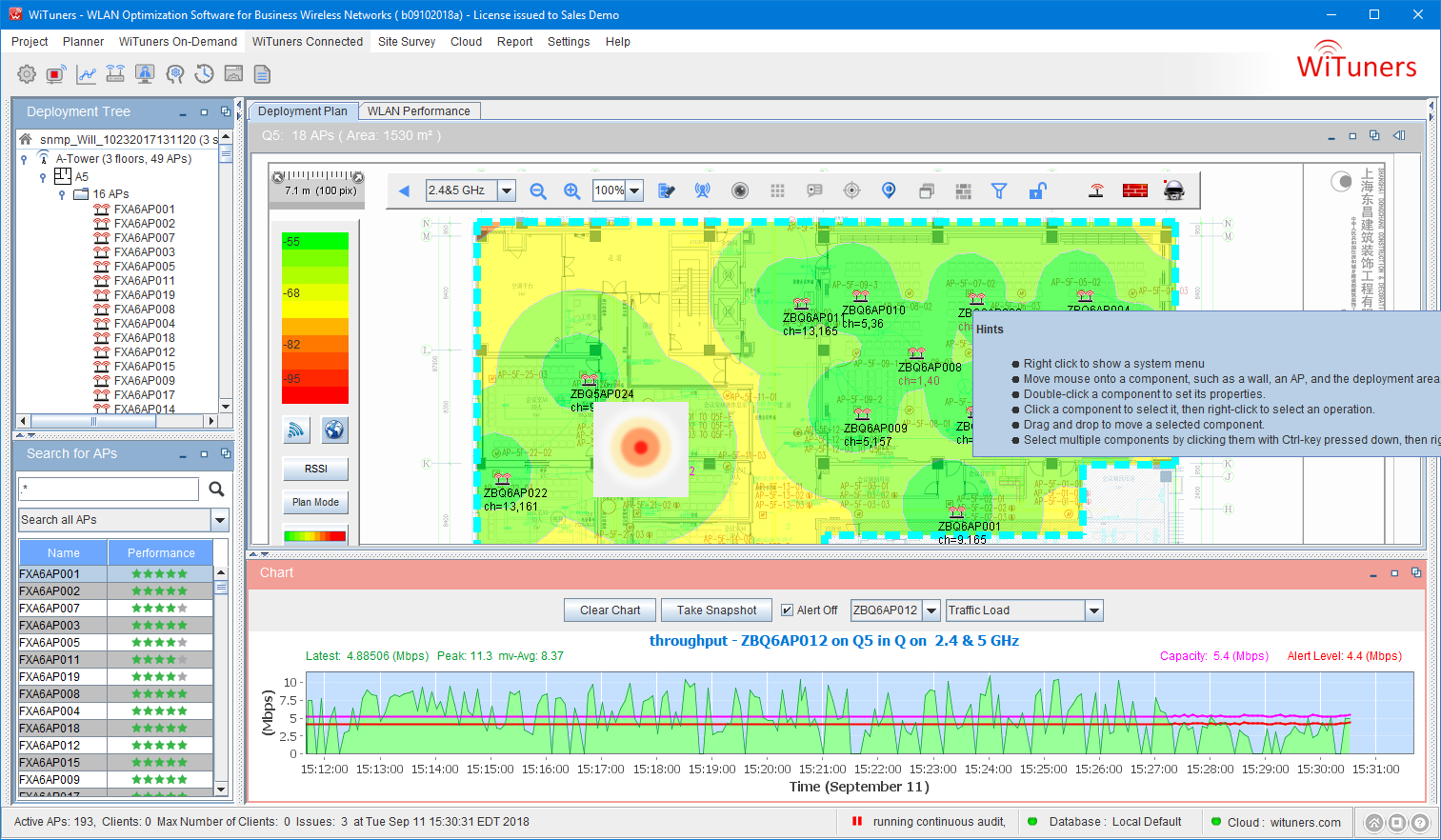 Show performance of the Selected AP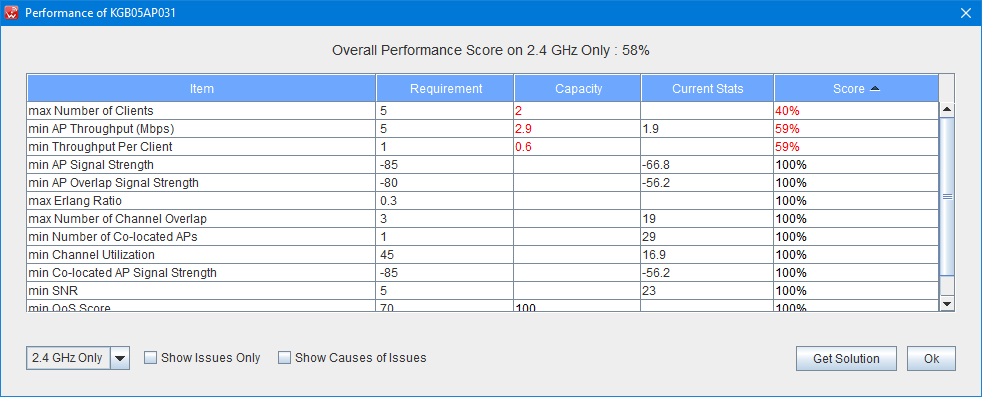 The performance table of the selected AP lists overall and itemized performance scores. For each item of performance, the design spec, the predicted capacity and the current stats and the corresponding performance score are listed, which gives a clear view of where the performance is with respect of a particular design spec. Items with issues are marked in red. For those items with issues, you can view their root causes by turning on the "Show Causes of Issues".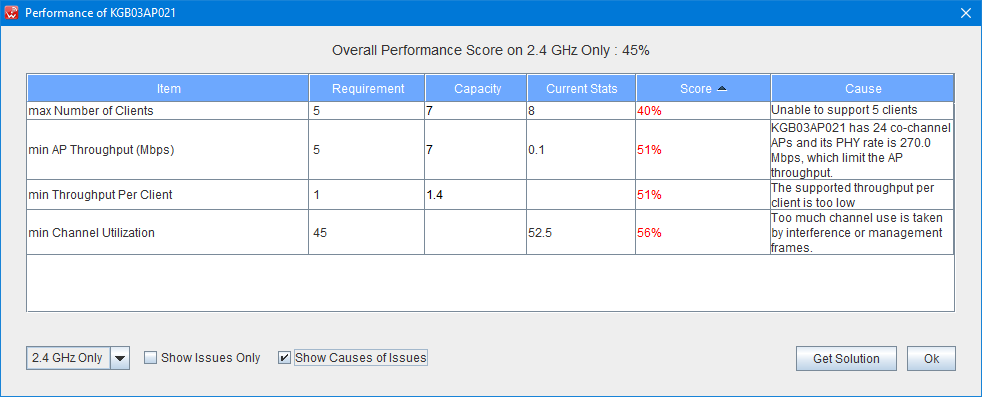 For solutions of improvement and fixes, click on "Get Solution" button. You will see the improvement in capacities and the performance scores if the given solutions are applies.