Clear or Refresh Site Survey Data
The survey data points on the deployment panel can be cleared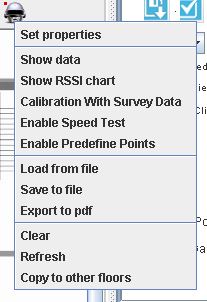 Clear Site Survey Data:
The survey data points on the deployment panel can be cleared by right clicking on the SSR and clicking on Clear.
Refresh Site Survey Data:
Sometimes, when the wireless networks change, the survey data at survey points can change too. The survey data for the survey points can be refreshed by clicking Refresh.