What Confidence Do We Have in the Process?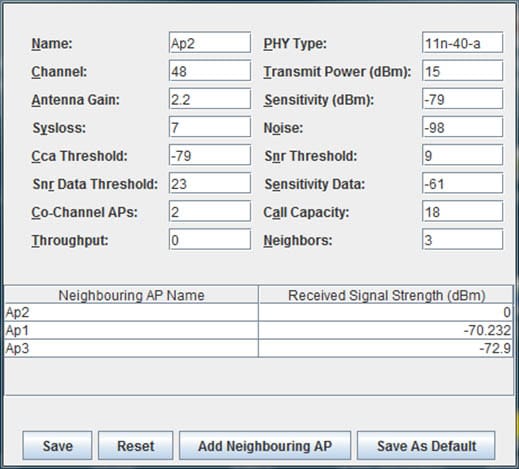 Experience is a great teacher, and WiTuners exhibits it in every aspect of its structure. The developers have implemented a comprehensive suite of elements into the application, based on physical, electromagnetic, media access, and network control principles.
The choices by which the user captures the WLAN design indicate the depth of understanding that contributes to the accuracy of the technology. For example, APs are defined not only by the RF and system definitions, but also by the 3D antenna characteristics and sensitivities.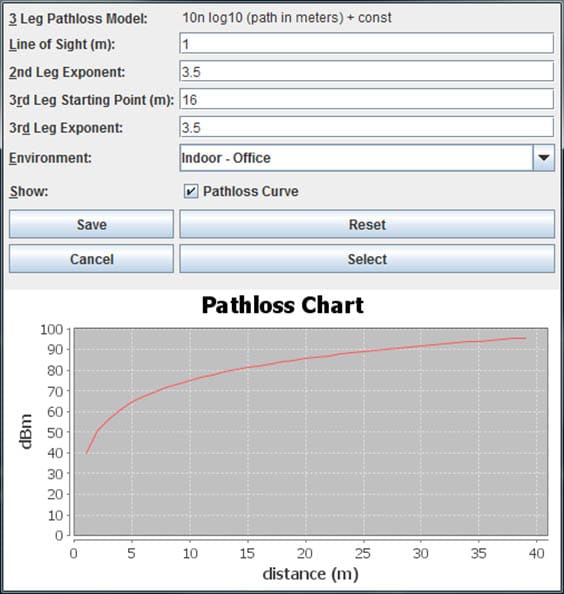 Likewise, traffic characterization includes data, voice, and video patterns as well as density distributions through the deployment region. The deployment region itself can be specified by a wide variety of propagation characterization, including outdoor, industrial, and office scenarios (all customizable by the user, if desired).
Finally, the deployment map itself is the most comprehensive in the industry. Multi-floors completely characterize AP-to-AP interactions when intervening floors (or no floors at all, such as in an atrium) impose real-world interference on the WiTuners network.
Floors, walls, and architectural obstructions define the propagation (and interference) attributes of the Wi-Fi environment. Desired effects as well as interfering effects are all captured in a realistic manner.