How does WiTuners performance auditing work?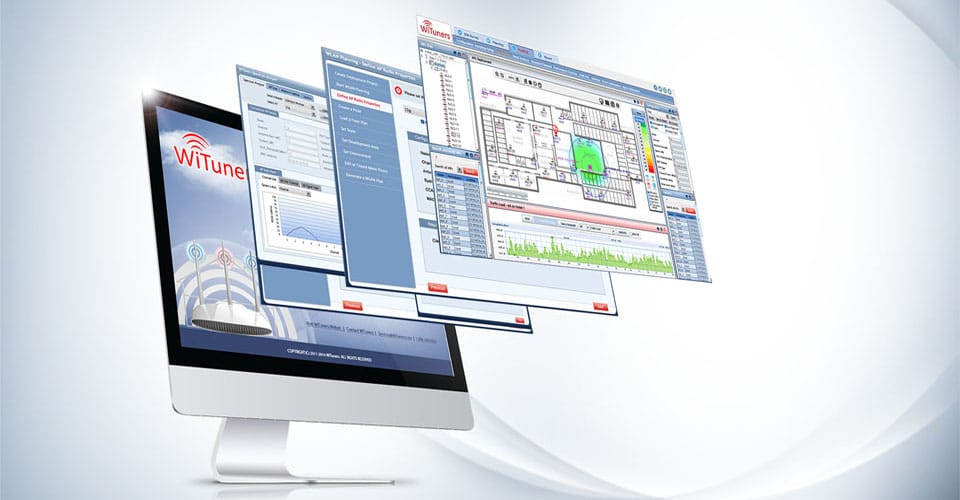 The WiTuners audit optimization function collects operational data from network controllers using the SNMP interface. The information available depends on the controller design but generally the key data elements needed are available. This allows WiTuners to check actual performance under load against the planned WLAN performance that is the result of the planning process. The audit function includes a warning threshold so that a wifi management system is alerted timely and can take action. The audit process can be applied to a single access point, to a group of access points or to a whole floor. The auditing can be performed over any desired period of time. If desired, WiTuners will send an email to a designated address when actual WLAN performance drops below the warning threshold – or when traffic volume exceeds it.
How does WiTuners help to correct problems detected by the audit function?
When the WiTuners Audit function raises a performance warning, it also enables the Optimization function so that the network manager can immediately be advised what measures to take to alleviate the problems. The WiTuners Optimization function calculates the network settings needed to restore or improve network performance. This new WiFi RF Plan may involve changing in WiFi RF power settings or RF WiFi channel settings of certain access points to accommodate a coverage hole or to reduce the effects of co-channel interference. If the calculated improvement is not sufficient, the network manager may decide to trigger the Upgrade function that provides advice on how to expand an already installed network.